Refocusing your Life, your Career, and your Trial Practice Featuring Jim Blackburn
Out of Stock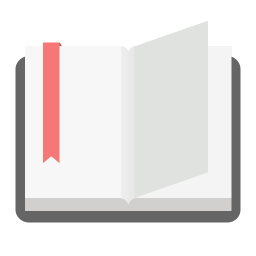 OnDemand
| | |
| --- | --- |
| Ratings | |
| Standard Price | $195.00 |
| Member Price | $195.00 |
| Size | |
| Color | |
| Qty | |
Product Details
Seminar Agenda
Starting Over Today: Ethics and Professionalism in your Practice
This presentation is a detailed and personal study of Ethics and Professionalism as told by someone who was successful in the practice of law, both in government and private practice.
Then getting himself into serious legal difficulties, losing his law license and spending years in
private counseling and psychotherapy.
The program studies the requirements that a lawyer represent clients to the best of his or her
a
bility, communicating regularly and effectively with the client, including meetings and phone calls on a regular basis, the necessity of maintaining complete honesty with the client at all times, being passionate in that representation, maintaining the high standards of the legal
profession, and doing all of this on a timely basis.
Essentially, this program is a personal study of the Rules of Professional Conduct, with the concept that despite any past practices that have not been up to the best standards, today, you
can start over and change for the better.
Hiding in Plain Site: Ethics and Professionalism in the Legal Profession
This session is a detailed discussion of the mental illness depression, how it can come about and
how it can affect lawyers and their performances, what should a lawyer do if he or she is
suffering from depression, what are the symptoms specifically to lawyers, how other lawyers
should react to someone suffering from depression and finally how to get better.
The Art of Litigation
Joe McGinniss, the bestselling author of "Fatal Vision," once said a trial is like hanging pictures
on a wall. It is the responsibility of the plaintiff in a civil case or a prosecutor in a criminal case
to put up as many pictures as possible. It is the responsibility of the other side to take them
down. At the end of the trial, who has been the most successful at this has the best chance
of winning.
Litigation is the telling of two stories, one by either side. Determining how best to tell your
story is the focus of this one hour CLE program. The best trial lawyers are those who are the
most prepared, have the most passion for their case, leave nothing to chance and know the
weaknesses of their case as well as the strengths.
This is a program about finding passion in your case and telegraphing that to the judge or jury.
It is then that you have the best chance of winning.
A native of Winston-Salem, N.C., Jim Blackburn graduated from Wake Forest University with a Bachelor of Arts degree with a major in Political Science and a Juris Doctor degree from the University of North Carolina Law School at Chapel Hill.
Blackburn became an Assistant Attorney General with the North Carolina Justice Department. In 1974, Blackburn became the Director of the Attorney General's Consumer Protection Division and a Special Deputy Attorney General. In 1977, Jim became the First Assistant United States Attorney for the Eastern District of North Carolina. In 1979, he was the lead prosecutor in the triple murder case of former Green Beret Dr. Jeffrey MacDonald.
Throughout the 1980s and through 1992, Blackburn was handling both criminal and civil matters. In 1993, Blackburn left the practice of law when a number of ethical misdeeds were discovered.
Blackburn's subsequent surrender of his law license, guilty pleas to state charges and a three and one-half stint in state prison were well publicized in the media. He was diagnosed with a major depressive disorder and was placed under a psychiatrist's care for over three years. Upon his release from prison, Blackburn began to slowly rebuild his life.
Starting out as a guest speaker for the North Carolina Bar Association on the subject of "Quality of Life," Blackburn provides seminars on ethics, professionalism and mental health.
This program qualifies for 3.0 MCLE credit hours, including up to 1.0 LEPR credit hours and 1.0 SA/MH credit hour.
This seminar is Basic Level.
Note: When submitting your compliance reports to the SC Commission on CLE and Specialization, please use this course code if you completed the program in 2019: 194951ADO
Tags Substance Abuse/Mental Health/Wellness; Legal Ethics and Professional Responsibility
Additional Product Photos