Ethics of Co-Counsel and Referral Relationships
Out of Stock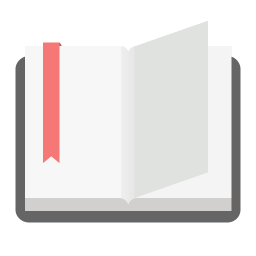 OnDemand
| | |
| --- | --- |
| Ratings | |
| Standard Price | $79.00 |
| Member Price | $79.00 |
| Size | |
| Color | |
| Qty | |
Product Details
About the Seminar - Computer Based Audio ONLY programs (No Video)
Co-counsel and referral relationships are common in law practice. Lawyers associate with other lawyers on cases to gain specialized knowledge required for competent representation in a case. Litigation counsel may seek "local counsel" on a case in another jurisdiction. Lawyers also refer out business for a variety of reasons, including overflow work or work outside of a lawyer's core competencies. These and many other co-counsel and referral relationships, however, raise substantial ethical and malpractice issues. This program will provide you with a framework for understanding the ethical issues surrounding co-counsel and referral relationships and the personal liability that may arise from them.
-Duty to supervise counsel to whom you have referred work
-Ethical issues in fee splitting in co-counsel or referral relationships
-Ethical issues of associating with other lawyers or firms to gain competence in specific areas
-Liability to co-counsel for breaches of fiduciary duty or malpractice
-Liability for errors of co-counsel
-Duty to inform of malpractice by co-counsel
About the Speakers
Brian S. Faughnan is special counsel in the Memphis office of Thomason Hendrix Harvey Johnson & Mitchell, PLLC, where he represents clients in a wide variety of matters at the trial level and on appeal. He counsels lawyers and law firms on a wide variety of issues surrounding legal ethics and professional responsibility. He is the chair of the Tennessee Bar Association's Standing Committee on Ethics and Professional Responsibility, a reporter for the committee's rules revision project, a member of the Association of Professional Responsibility Lawyers, and a member of the Media Law Resource Center's Ethics Committee. Mr. Faughnan received his B.A. from Rhodes College and his J.D., magna cum laude, from the University of Memphis School of Law.
William Freivogel is the principal of Freivogel Ethics Consulting and is an independent consultant to law firms on ethics and risk management. He was a trial lawyer for 22 years and has practiced in the areas of legal ethics and lawyer malpractice for more than 25 years. He is chair of the Editorial Board of the ABA/BNA Lawyers' Manual on Professional Conduct. He maintains the Web site "Freivogel on Conflicts" at www.freivogelonconflicts.com <http://www.freivogelonconflicts.com/> . Mr. Freivogel is a graduate of the University of Illinois (Champaign), where he received his B.S. and LL.B.
This seminar is an Intermediate level program.
This seminar qualifies for 1.0 MCLE credit hour, including up to 1.0 LEPR credit hour.
Note:
When submitting your compliance reports to the SC Commission on CLE and Specialization, if you completed this in
2019
, please use this course code:
194166ADT
Additional Product Photos